Unveiling the Future: Exciting Blockchain Technology Trends for 2023 and Beyond
Blockchain technology, often called the backbone of cryptocurrencies like Bitcoin, is revolutionizing industries beyond digital currencies. Blockchain is gaining attraction worldwide with its promise of decentralization, data security, and online freedom.
In 2022, the blockchain market was valued at $7 billion; by 2029, it is projected to reach $164 billion. As industries adopt this transformative technology, the opportunities are endless. This article will explore the top blockchain technology trends in 2023, providing insights into how blockchain shapes industries and what lies ahead.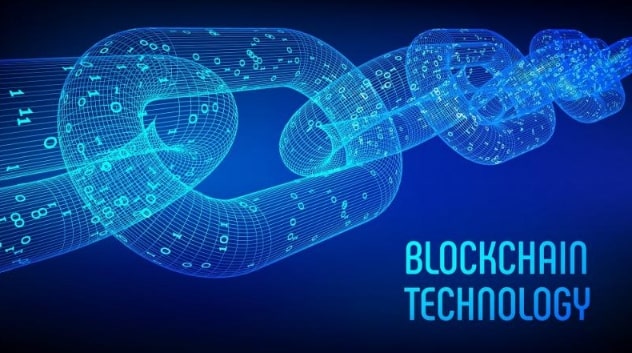 The Growing Blockchain Technology Market:
According to Statista, global spending on blockchain solutions is expected to reach $19 billion by 2024, reflecting the growing interest and investments in this technologyThe estimate for the years 2022 to 2029 shows that the blockchain would have an average annual growth of 56%. Market.
Moreover, the European Union has announced plans for multibillion-dollar investments in technological development, including blockchain.
Industries Embracing Blockchain Technology:
Blockchain technology is gaining attraction across various industries. Other industries are starting to see the potential of blockchain, even if the banking, financial services, and insurance sectors have been at the forefront of its development. Healthcare and entertainment are among the industries where blockchain is making significant inroads. See how blockchain technology is being used in various industries.
Central Bank Digital Currencies (CBDC):
Digital currencies have been adopted by central banks worldwide as a recent development in blockchain technology. A Central Bank Digital Currency (CBDC) is a digital coin that central banks issue similarly to fiat money. This trend is driven by cost-effectiveness, lower transaction fees, and the potential to promote financial inclusion. Around 87 countries have already shown interest in CBDCs, indicating the widespread acceptance of this innovation.
NFT Boom:
In 2021, non-fungible tokens (NFTs) gained significant attraction, and they will remain relevant in 2023 as well. NFTs have evolved as a means for artists to monetize their digital artworks through auctions, generating substantial revenue. This trend has extended to industries like gaming and fashion, where exclusive NFT collections have garnered millions of dollars in sales.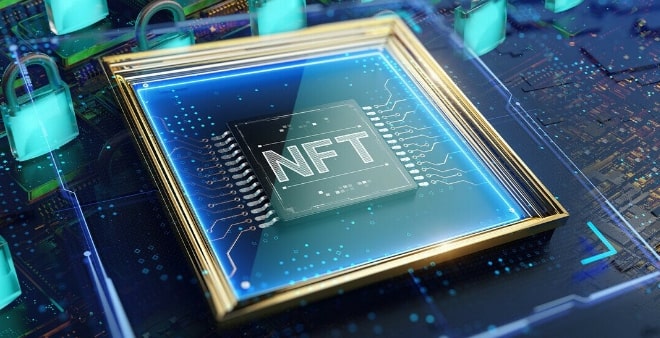 Metaverse:
The Metaverse, a virtual world that provides immersive digital experiences, relies on blockchain technology for its functionality. As the Metaverse gains popularity, the relevance of blockchain technology becomes even more pronounced. Blockchain enables secure ownership and transfer of digital assets within the Metaverse, creating a trusted and transparent environment.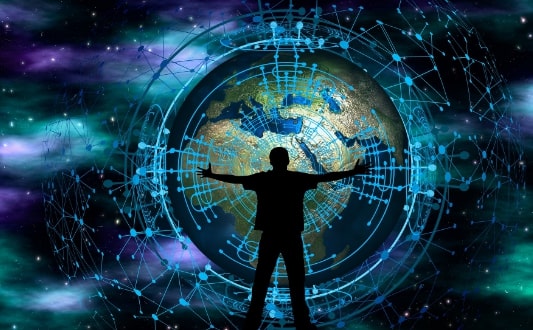 Blockchain-as-a-Service (BaaS):
Blockchain-as-a-Service (BaaS) is emerging as a top trend, with major tech companies like Microsoft and Amazon already offering BaaS solutions. BaaS provides a cloud-based platform where users can create and deploy blockchain-based applications and digital products without extensive technical knowledge. This trend democratizes blockchain adoption and enables businesses to leverage its benefits easily.
Blockchain to Enhance Social Networking:
Social networking platforms have inherent problems, such as privacy breaches, data security, and content authenticity, which can be addressed with blockchain technology. By leveraging blockchain, social networks can provide a more secure and transparent environment for users, ensuring the authenticity and privacy of their data.
Blockchain in eCommerce:
Blockchain technology has been extensively adopted by the eCommerce sector to enhance customer data security and supply chain management. Traceability is ensured by blockchain, and it is also used in real estate.
From tenant identification to asset and property management, blockchain technology can be applied to real estate. By automating work processes, firms may improve data accessibility and assure transparency while increasing work processes' effectiveness. Blockchain technology is predicted to enhance real estate transactions in the future, according to Forbes. In particular, this is relevant to the use of smart contracts in real estate and to the automation of transactions..
Bitcoin and FinTech
Blockchain technology has the greatest impact on the financial industry. A contemporary phenomenon is the tokenization of assets and the introduction of digital currency. In addition to smart contracts, data security is another common application. As a result of blockchain technology, the current financial system has a great chance of being transformed. The peer-to-peer network will eliminate the need for middlemen, transfer times will be much faster, and financial transactions will be transparent thanks to the blockchain.
As well as verifying medical specialists' educational backgrounds, the link will be used to confirm their credentials. There has been some use of the practice in healthcare so far.
There is a great deal of importance attached to data privacy in the healthcare industry. This country, therefore, is highly interested in blockchain technology. Apart from the security of medical records, blockchain is also used in other areas of healthcare.
Medication supply chains can be developed with the help of this technology. A blockchain-based service has already been introduced by the American company ProCredEx based on the R3 Corda protocol. A decline in popularity may be expected for this technology in the near future.
Blockchain: Is it the future?
Due to its many benefits, blockchain is crucial to the upcoming technology revolution. Its uses have surpassed cryptocurrencies and are common in various industries, including publishing, banking, insurance, and healthcare. According to Grand View Research, the market for blockchain technology will grow at a compound annual growth rate (CAGR) of 85.9% from 2022 to 2030, reaching $1,432 billion. The greatest blockchain trends for 2023 and the upcoming developments in blockchain technology include:
The introduction of green initiatives.
The rising popularity of Non-Fungible Tokens (NFTs).
The development of the Metaverse.
These innovations prove that blockchain technology is here to stay.
Integrating cutting-edge tools such as digital assets, enterprise blockchains, and quantum computing across key industries can transform the existing IT industry. Find a trustworthy partner knowledgeable about the most recent technology to apply blockchain to your organization. Fantech Lab provides blockchain implementation and utilization services for numerous sectors with varying levels of complexity.